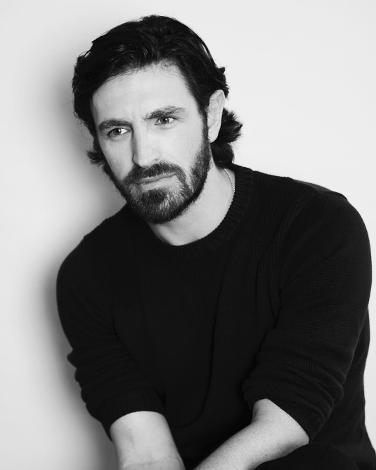 Eoin C. Macken studied Psychology in UCD, Dublin before pursuing an acting and film making career.
As an actor, Eoin is best known for his role in BBC's hit show 'Merlin' as Gwaine, and in the lead role of TC Callahan in the NBC/Sony prime time medical drama, 'The Night Shift'. He also appeared in BBC's 'Small Island', Paul Mercier's 'Studs', The Tudors and Mike Figgis' 'Suspension of Disbelief'. More recently, Eoin has embodied the role of Doc in 'Resident Evil - The Final Chapter', Rob in 'The Forest', and Herod Antipas in 'Killing Jesus'. These are of course in addition to various film shorts, and other cinematic indie projects.
Eoin is also an acclaimed cinematographer (international award- winning 'Charlie Casanova', Mark O'Connor's 2012 Galway Film Fleadh success 'Stalker', his own 'Christian Blake' and more), film writer, director and producer of several award winning films and shorts, such as 'Dreaming for You', 'The Fashion of Modelling', 'The Inside', 'Cold', 'The Green Rabbit and The Ice Cream Girl', and more.
Adding to his creative achievements, Eoin released his debut novel 'Kingdom of Scars' in 2015, followed by his second novel, 'Hunter and The Grape' in 2017.
(bio data adapted from official bio as posted on Amazon with additional detailing from
IMDb
)